FFA IS GOING TO THE FAIR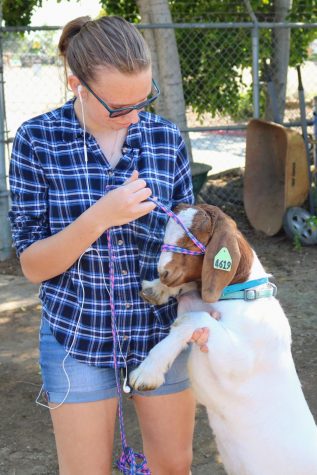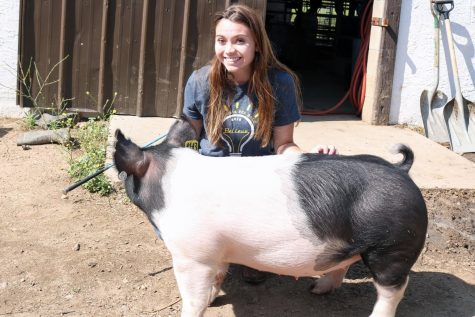 The San Diego fair is coming back to town May 31 to July 4. While most people will be busy eating deep fried foods and riding the roller coasters, but the Poway Future Farmers of America (FFA) will be competing in the annual livestock competition.
FFA team prepares their animals for the upcoming shows.
The newborn lambs will also be keeping their FFA busy.
They have some busy couple of weeks in preparation for upcoming events.
The agriculture team will be competing June 24th to the 30th in two competitions, livestock auctions and showmanship.
"I'm excited for the fair because I've been raising my animals for a while and i'm excited to show them off to the county."  FFA Member Mason Ellis. Dates for this event are: Arrival and Weigh-In: Monday, June 24. Grand Champion Judging: Thursday, June 27. Junior Livestock Auction: Saturday, June 29. Master Showmanship: Sunday, June 30. Awards Ceremony: Sunday, June 30.
In preparation for the showmanship aspect, members have to give the livestock clippings which include haircuts, nail trimmings, and bathing. Other aspects include maintaining the animal's weight by continuously monitoring and changing the animals' feed. The students work every day at their barn located at Poway Lake to make sure their animals are clean and ready for competition.
"I spend 2-3 hours every day at the barn, It's hard work work but I love it,"  sophomore sheep owner Hannah Haggerty said.
" I know my students are ready for the fair and I'm excited to see what they can do." Agriculture Teacher Shelby Bueno said.