Spiking above the competition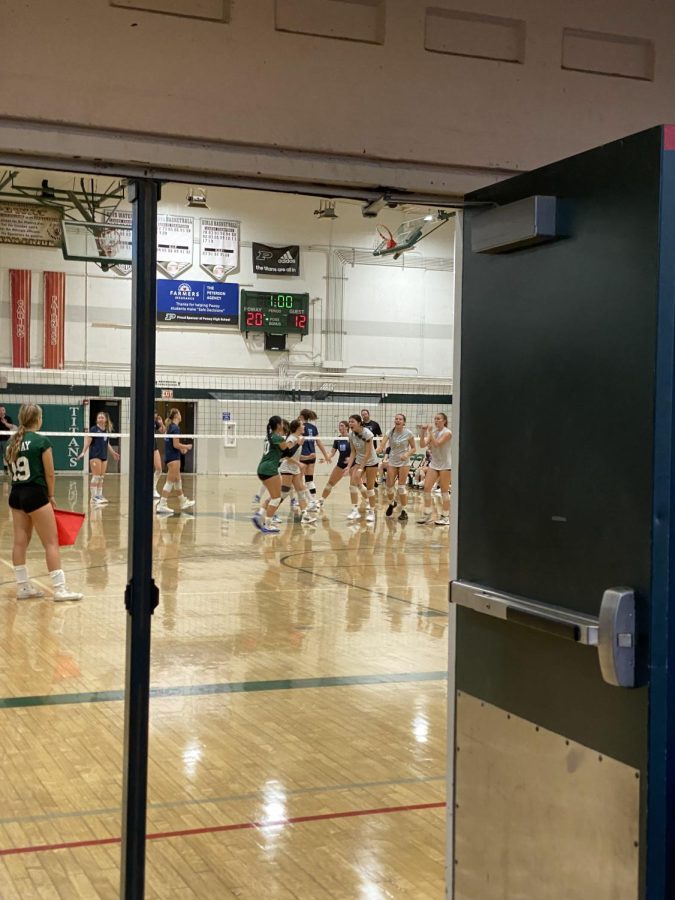 Outside of the Titan gym it may have been an ordinary Wednesday to everybody else, but for those inside, it was a Wednesday to be remembered. With the cheers of the student section spurring them on, the girls' varsity volleyball team beat Granite Hills, 3-0 Sept. 7.
In a stunning display of skill and determination, the girls kept their winning streak alive. Their last three games had all been victories, and the win against Granite Hills marked the fourth game in a row that had been a 3-0 victory for Poway. The girls took an early lead against Granite Hills, and they worked hard to never let it slip.
"They're doing good," Volleyball Board Chairman Chadwick Milling said. "They'll go all the way."
Even more remarkably, all of their 3-0 games were won with 25 points per set. With three sets a game, that sums up to twelve consecutive 25-point sets for the Titans. 
"Breezy (Ambort) does a really good job about getting on us about technical stuff at practice, which I think reflects onto games because if things begin to go bad, we can always resort back to the basics," junior Mackenzie Parsons said. "They're so ingrained because of the high intensity of practices."
Their winning streak excited the girls immensely. "It's a great way to spend the first few months of my last year at Poway," senior Katelyn Bayerle said. "I predict that if we continue to work hard, we will have a very successful season."