Meyers named CIF Wrestling Coach of the Year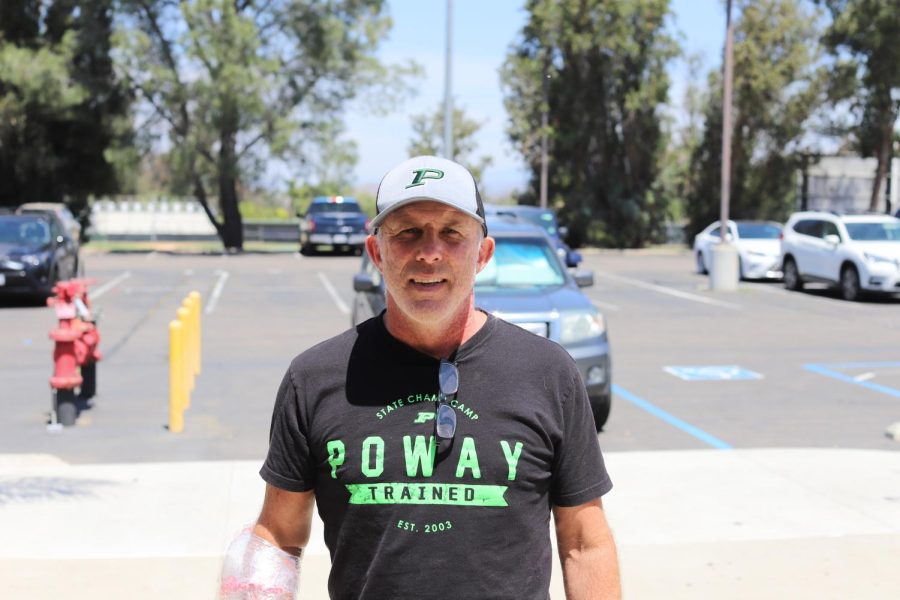 After a strong year, the California Interscholastic Federation announced Coach John Meyers as the coach of the year for the San Diego Section. Out of ten sections, he was also chosen as the CIF State Coach of the year. 
On April 18, independent wrestling reporter Mat Scouts named Meyers coach of the year for the country. Meyers believes a lot of his success comes from his wrestlers.
"We had a record-breaking season this year on all levels, the national level as well. I think our kids always represent Poway High School and our community very well." Meyers said. 
With the season being limited last year due to COVID, Meyers' leadership skills were put to the test. Even with some catching up to do, Poway entered this season strong.
"We trained as much as we could. We set up off-campus things because we couldn't do it here," senior Brock Bobzien said. "To come back this year we didn't really have to adjust. We were working hard all summer."
 Along with the usual training, Meyers began to implement weekly mindset sessions to help students physically as well as emotionally.
"I started wrestling over the summer this year and won most of my competitions. The mindset sessions helped make me feel nice and warm inside so I can do my best when the competition comes," freshman James Turnbull said.
Meyers started as an assistant coach for Poway Wrestling alongside Wayne Branstetter in 2002. As an assistant, he earned the assistant coach of the year award.
Meyers has previous experience coaching wrestling at Southern Connecticut State and Valhalla High School. In 2018, Meyers stepped up as head coach after Branstetter retired.
Even with many of the best players leaving for college in a few months, Meyers is excited to start training new students. 
"I know a few of the freshmen next year. They are really good, some of the best freshmen I've seen." Meyers said.
Meyers is ambitious and ready for more. Next year, Meyers is hoping to become even better and reach the number one spot in the country.