Do Titans need asynchronous Fridays back?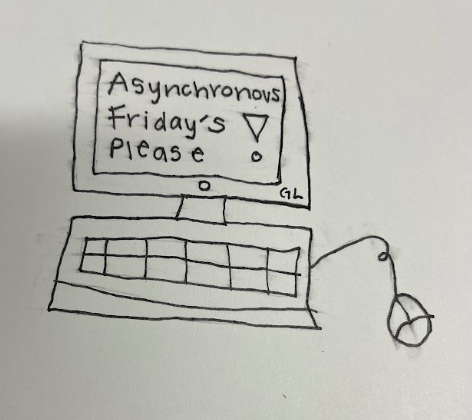 After a long week of early school mornings, late sports games, endless activities and homework on top of that, a day to rejuvenate is just what Titans need. Asynchronous Fridays would  be beneficial to each and every student. 
Asynchronous Fridays are days when students do not attend live instruction instead they answer an attendance question and do the work assigned for that day and then submit it onto canvas. On these days some teachers assign actual class work while others assign reflections regarding the week, essentially students have tons of flexibility since everything is due by the end of the day. 
Allowing students to catch up on sleep, have more time to study, make-up or get ahead in classes, a day working from home would help Titans be more productive and prepared for the following week. It is also beneficial to students that were absent or could not attend live class to have a day to catch up, and many teachers would still be online to answer any questions.
There is still school work assigned on asynchronous days, to make sure students are doing their work, but there could also be a check in on google form or something similar. This would let students express their concerns so the teachers can understand what resources are lacking in their classes and how they can improve for the future and following week. 
According to Poway Unified, students should be in the classroom with their teacher as much as is feasible to ensure the best education, therefore they moved away from asynchronous Fridays. 
 However, having asynchronous Fridays would be extremely helpful in multiple ways, so this idea should be considered again as it will benefit the students at Poway High tremendously.