Runners dominate Mt.SAC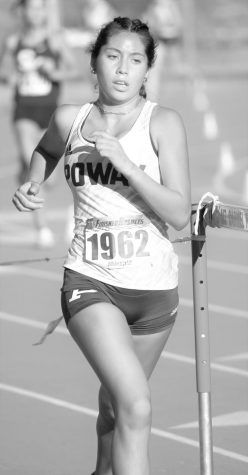 Sweat dripped down faces as the runners sprinted to the finish line after a long and hilly race at the Mt. SAC invitational on Oct 23. Runners from all over southern California are invited to this invitational which is located at Mt. San Antonio College. This race is known to be one of the more challenging, as the course has many hills and switchbacks.
The top three finishers for girls were sophomore Tessa Buswell who placed second, senior Mackenzie Rogers who placed 8th, and sophomore Kaitlin Surber who placed 25th. 
Coach Alex Smith was extremely proud of Buswell and his girls accomplishments. "Tessa is always impressive when it comes to performing in big competitions. I wasn't surprised she placed second but was extremely excited for her," Smith said. 
Overall the Poway girls team placed second and boys placed 11th at Mt. SAC in the individual sweepstakes. 
"The first hill is switchbacks, the second is pretty short but goes straight up, and the last hill is a long pretty steep incline," senior Alina Ruvalcaba said. 
Ruvalcaba placed 57th with a time of 20:15 in the three mile race. 
"Mt.SAC is one of the hardest races because of how steep the hills are and the fact that you have to run them towards the second half of the race," junior Derek Kirschbaum said. 
Despite the challenging course, Kirschbaum placed ninth with a time of 15:55. The rest of the boys followed Kirschbaum's lead. 
The top three finishers for boys were Kirschbaum, junior Jacob Clark who placed 41st, and senior Manny Johnson who placed 51st. 
"It was really hard to stay on my feet during the race," sophomore Josh Gill said. Gill placed 100th with a time of 20:06.
There are many physical and mental challenges for Titans running cross country.
"The biggest challenge I have faced this season has been overcoming my fear of racing. In the past I always got so worked up and nervous over racing that it would hinder my performance. This season I've tried to focus more on enjoying the experience and trusting my training," sophomore Avalon Nash said. Nash placed 26th at Mt. SAC with a time of 19:19 right behind fellow sophomore teammate Surber.