Working Titans
Students Showing Off Their Jobs
Titans of all grades are sure to keep their responsibilities organized, and these life skills have come from students stepping out of their comfort zones and into jobs.
There are endless work opportunities that Titans take part in, some of the most popular and fun being the food industry and small owned businesses. 
"My favorite part about working has to be the vibe of the store when it's hot outside, and walking into the store is the perfect temperature and everyone is excited for a smoothie. I also really enjoy being able to drink leftover smoothies," Jamba Juice employee and junior Bryant Detling said.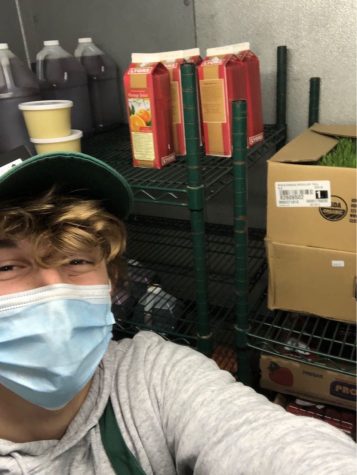 Detling excels at memorizing smoothie orders, and elsewhere, other Titans specialize in coffee orders. Coffee shops bring a completely different work environment.
"Since I work as a barista, I've learned how to work well under pressure. I have also learned a lot about patience when working with customers. It all pays off because I love having fellow teens as co-workers, they make my job so fun," Rancho Bernardo Inn barista and junior Nateal Jackson said. 
Some Titans look for jobs as a way to express their hobbies and creative mind.
"My favorite thing about my job is having the creative freedom to make bouquets for customers and seeing how happy buying flowers makes them," Flowers 'a la Carte employee and junior Gabriella Lazaro said.
All Titans have talent, amazing work ethics, and patience, that is constantly shown as they work.