Competitive Sports On Hold During Pandemic
Poway High School students not able to travel for club sports.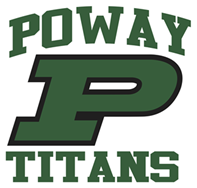 Club sports are a part of Poway High athletes who participate in an offseason club team in order to sharpen their skills, get recruited, and improve before their high school sports season starts. COVID-19 put a halt on some club sports being played since Spring. The pandemic has had an immense impact on Poway high seniors who are still hopeful that they will still be able to play their high school sport this school year. "I am bummed that I won't be able to play this fall with the guys that I have been playing with since I started playing, but I am hopeful for a senior season this spring," senior Ryan Molleman said. Some club athletes missed opportunities to compete at a higher level. "I'm sad that I didn't get to compete at the World Championships for cheer because it was cancelled due to COVID," senior Samantha Seward said. 
          A silver lining in the pandemic is that it has given student-athletes the opportunity to take a step back from travelling and competing. It has allowed Poway High athletes to be able to focus on body recovery and improving skills that they may have not been able to work on during the club season. "It gave me time to practice by myself, and it ended up making me a better player than the club season would have itself if it wasn't canceled," sophomore Robert Breisch said. 
          Athletes are still optimistic that they will play in their high school sport season. "We are all in the gutter together, but we are looking at the stars for hope," senior Rein Stansbury said. With the January start date for high school sports more than a month away, athletes are hopeful that they will be able to compete for the Titans starting in 2021.