CAPTAIN COLBY NEAL TURNS HEADS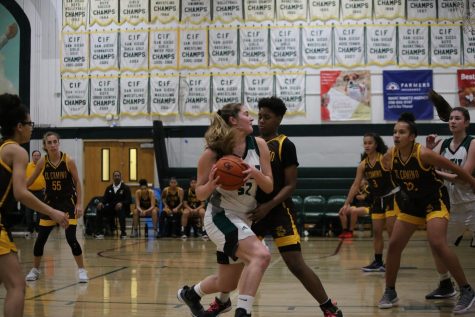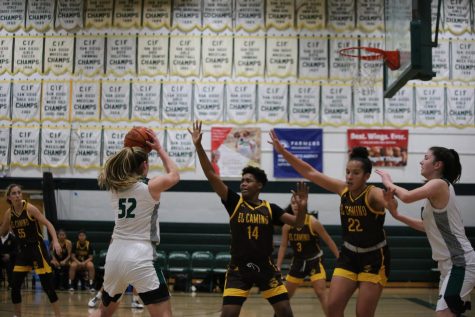 The girls varsity basketball team currently has a record of 15-7 and is being led by junior captain Colby Neal. She is averaging nearly 20 points per game, 10 rebounds, and three blocks. Neal has been on varsity for all three years. Before starting high school she played for a club team called The Titans Club.
"I like being part of a team and playing for something bigger than myself,"  Neal said.
She is a leader for the team and many of her teammates say they love playing with her.
"She's really good at picking people up and making sure everyone feels like a part of the team, she brings us together and is a true leader who helps us succeed both on and off the court." sophomore  Zari Alimatari said.
She started playing basketball in 2nd grade and has continued ever since. She also earned a spot on the varsity roster as a freshman. 
Coach Trousdale has always seen potential in her play, and is excited for player she can become. 
"Great teammate, the girls love to play with her, very coachable and is a coach's dream," Trousdale said.
Colby gained the title of 2nd team all CIF, and Palamar leagues player of the year award. So she hopes to reclaim that title with her exceptional play.
"I know there are three things I can control, my attitude, effort, and preparation."
Neal said.
Her best game this season came against El Capitan, where she scored a whopping 29 points and led the team in blocks.
Her freshman sister also plays on the varsity team with her.
"It's very fun, I look up to her as a sister and as a leader of the team, she's great."  freshman Jillian Neal said.
 Despite her success with basketball, she is committed to the University of Oregon for volleyball. 
"I have fun playing basketball but volleyball is my sport" Neal said.
Neal is excited to move forward with this season and continue her success playing basketball. 
The team had an exciting game against Sandra Day O'Connor where they hit a clutch three pointer. The team threw an inbound baseball pass to colby where she got the assist to senor Makaley Whittle for the game.
During a game the majority of the points are scored by Neal.