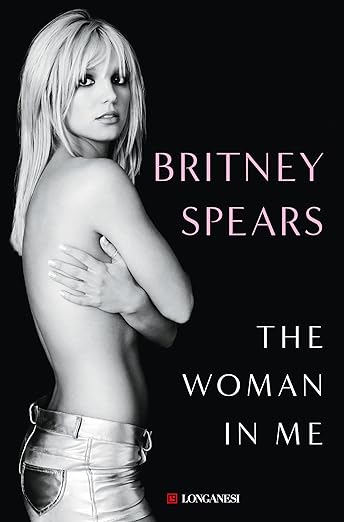 Britney Spears's story is one that has been speculated upon for years. Oct. 24 Spears told the world what really happened with the release of her autobiography The Woman In Me.
I was excited for this book from the moment it was announced. I placed a hold on the regular book and the audiobook at the library as fast as I could. However, I wasn't quick enough. On Libby, the app I use to borrow books through the public library, I was 763rd in line weeks before the book was released. Currently, the San Diego County Library has 425 copies of the audiobook with 2,345 people waiting to listen. 
Before reading the book, I was concerned about what it would talk about. Spears's family members have released books in the past congratulating themselves on their overinvolvement in her life. 
There was speculation on the internet that the book was actually written by her family to make it look like their overbearing control of her life was for the best. Thankfully, they were wrong. 
The book discusses her entire life, including the thirteen years of her conservatorship where she did not have the right to make decisions about her body or anything else.
The Woman In Me was so powerful, it made me cry several times. As an avid Britney lover who dabbles in conspiracy theories, I loved hearing her side of the story. 
She talked about growing up in a small town in Louisiana, her relationship with Justin Timberlake and the father of her children Kevin Federline, and her conservatorship. She also cleared up many of her tabloid moments like the infamous video of her tripping holding her oldest son while pregnant with her youngest. 
Spears starts the book by talking about the cycle of abuse her family is stuck in. Hearing about her family's story made me think of so many other Southern families I know stuck in the cycle. It's so important to share and listen to these stories and learn from them. 
For those who read the New York Times bestseller, I'm Glad My Mom Died by Jennette McCurdy and enjoyed it, The Woman In Me should definitely be on their TBR list. Spears's book shares the same concept of explaining the trauma that comes from child stardom and the story of often manipulative parents who push their kids into the life that goes along with it.
The Woman in Me was a powerful memoir and an amazing read, and, my favorite part has to be the last sentence: "If you stood up for me when I couldn't stand up for myself; from the bottom of my heart, thank you," Spears said.
Spears has been through so much, and I hope writing this book helped her move forward with her life and continue to be the legendary Miss Britney Spears.