SUPER BLOOM BURSTS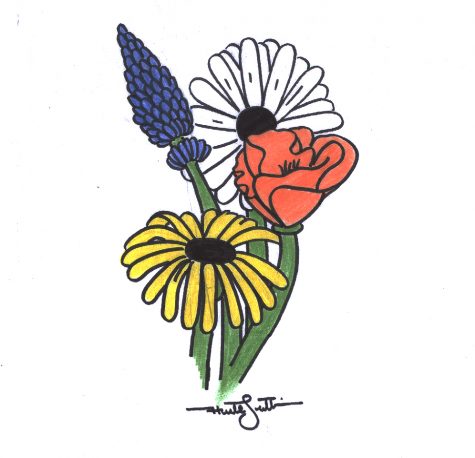 When someone says the word desert, the picture that comes to mind is a dry, hot, and sandy wasteland. But this spring deserts all over Southern California are covered in beautiful wildflowers.
This natural phenomenon is called the Super Bloom and is caused by scattered rainfall throughout winter and spring. The flowers produced in this year's bloom are so amazing that it is attracting "Disneyland-sized crowds" as well as a large number of butterflies.
"One of the more remarkable things was the sheer amount of butterflies brought there by the flowers. There were thousands everywhere," sophomore Sophia Dalke said.
However, the crowds gathered at the flower sites are so enormous, many towns had to shut down due to a large number of people.
Interstates are parking lots, mountain canyons have had to be closed, and flower watchers have been injured and stuck in mud just trying to take an Instagram-worthy photo.
Many people believe that the wait is worth the experience. The flowers that appear in a Super Bloom are the weak stem mariposa lily, desert gold, bear poppy, mariposa lily, desert chicory, desert five-spot, desert dandelion, and lilac sunbonnet.
Although those flowers are certainly worthwhile, the main flower found near Poway is the Golden Poppy, our state flower.
All of these flowers combine to make the most spectacular scenery that will be seen in the Southern California deserts for the next few years.
"The Super Bloom was beautiful and very captivating. It made me realize how amazing nature really is" sophomore Lexi Dowd said.
Super Blooms usually happen once every ten years but the last Super Bloom was in 2016, three years ago. If the steady rainfall in the next springs and winters keeps up, Californians will have the flowers returned in the next five or six years.
The Super Bloom is expected to end at the end of April so hurry and go see the flowers before it's too late.
Leave a Comment