Tune into Dawn FM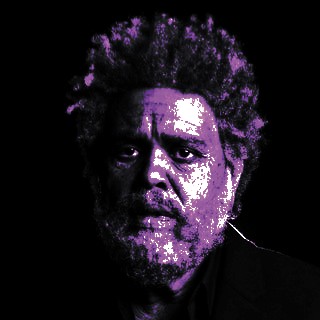 Nobody is excited for the week but, people are excited for The Weeknd!
Abel Tesfaye, more popularly  known as The Weeknd, released the new album Dawn FM on Jan. 7, with  16 songs. I rate this album a 7/10.
The Weeknd's debut album was Kiss Land and it was released in 2013, a fan favorite song of the album is also called Kiss Land.
The opening of the album was "Dawn FM". In my opinion it was really interesting, I liked the buildup from the start a lot. The song is about a radio and at the end there is a voice that is acting as a radio host, ¨Just relax and enjoy another hour of commercial free yourself music on 103.5 Dawn FM
Stay tuned.¨
The most popular song in this album is "Less Than Zero". The meaning of this song is that the vocalist felt he was less than others. In this song, the lyrics say ¨Now you'd rather leave me than to watch me die in your arms,¨ which explains that he had low self esteem.
The least favorite song by fans is "Gasoline" according to Billboard, but my least favorite song is "Dawn FM," the intro to the album
 In two of his songs he has a feature. One of the two features is Tyler, The Creator in the eighth song "Here We Go… Again,"  say something about this song. The other feature is Lil Wayne in the 14th song called "I Heard You're Married". The meaning of this song is that The Weeknd falls in love with a girl but she has a husband.
Next, the song "Sacrifice", the lyrics say ¨I don't want to sacrifice for your love,¨ The meaning of this song is that The Weeknd does not want a relationship but the addressee wants to. Some of my friends have this song as their favorite and it is also mine. The Weeknd also says, ¨Can't tie me down,¨ This means that The Weeknd does not want to sacrifice his freedom for a relationship.
Overall, The Weeknd's new album contains meaningful songs with catchy beats. I rate this album a 7/10. Compared to his other albums such as; Kiss Land, Starboy, and After Hours, this one was not as good. My favorite album of The Weeknd still would have to be Starboy.