Poway embraces love, rejects hate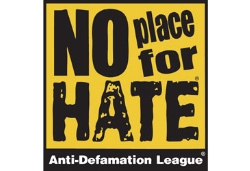 No Place For Hate week aims to bring students together to embrace respect for diversity, pronouns, and our campus. Organized by senior ASB member Emily Lawless, each day presents a different activity that students can participate in. 
"We hope to spread the message that all should be respectful towards one another on campus and that our differences are what makes us unique," Lawless said.
Monday, a slideshow presentation was  presented in homerooms. The presentation discussed what respect means and how students interpret it in their own way. Senior Katie Hernandez enjoyed the presentation. 
"I loved the presentation. It was very informative and inspiring. We got to define respect, which was interesting because we never took the time to actually think about respect and it was very cool to deep dive into the meaning of what respect is," senior Katie Hernandez said. 
On Tuesday at lunch, students wrote their names and their pronouns on post-it notes to display on the board provided outside the ASB room. They also had the option for students to write down their names and pronouns on name tags so they can wear it. Senior Diana Nicolas is happy to participate in the lunch activity.
"I feel empowered and I feel like my voice is being heard," Nicolas said. 
On Wednesday students can pinpoint their ethnic background on a world map to help embrace the students' individual diversities. 
Thursday, the ASB team had a Polaroid camera during lunch for students to take photos and write one word describing what respect means to them. 
Finally, on Friday, homeroom students watched a panel discussion produced by ASB about what respect means. The theme of respect helped to remind students that respect should be embraced towards other students including our campus.