Glance at homecoming week
Confetti cannons exploded as the winner of the airbands was announced. Green and grey streamers flew across the sky, as the junior class that was decked out in marvel costumes sprinted out onto the field, jumping up and down, celebrating victory. 
Titans spent Sept. 13-17 participating in homecoming spirit. From watching and performing in the airbands to attending the football game on Friday against Vista. 
Lots of hard work went into preparing for all these events. Every airband had to choreograph their own routines while ASB created all the backdrops and props utilized at the assembly. 
Senior airband had their very own Poway Dance Project dancers help choreograph their cars land routine. 
"I honestly felt kind of honored that they would ask me and Mia to choreograph the routine. Mia and I choreograph all the time together for the dance team, so we were extra excited to set it on some of our classmates" senior Natalie Lockwood said.
Lockwood had many amazing memories from leading this airband but her favorite part was watching it all come together.
   "Seeing how excited everyone was when we finally finished the routine after eight practices bright and early in the morning. They were definitely motivated by our donut bringing at 6 a.m." Lockwood said. 
In order for these air bands to perform, ASB was diligently preparing the props, scripts, and music behind the scenes to make sure every event ran smoothly. 
"My favorite part of planning homecoming is seeing it come together. My cabinet and I have been working really hard on ordering items for the assembly, dance, and other spirit days. When we see people participating with spirit around the school, it shows that we were successful," ASB executive of activities Casey Stephens said. 
Students and staff came decked out in spirit wear to each and every one of these events, everyone definitely showed off that titan pride. 
"I love the theme this year. We've done Disney related themes before, but I really like how focused this one is" ASB president Sophie Chittle said. 
From the Disney music at lunch to everyone dressed in head to toe spirit wear, Titans are certainly prepared to take on homecoming at the Air and Space Museum.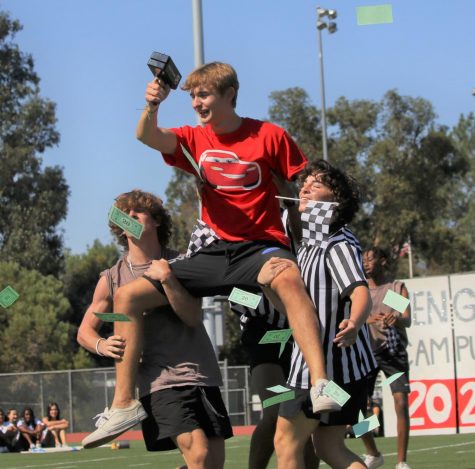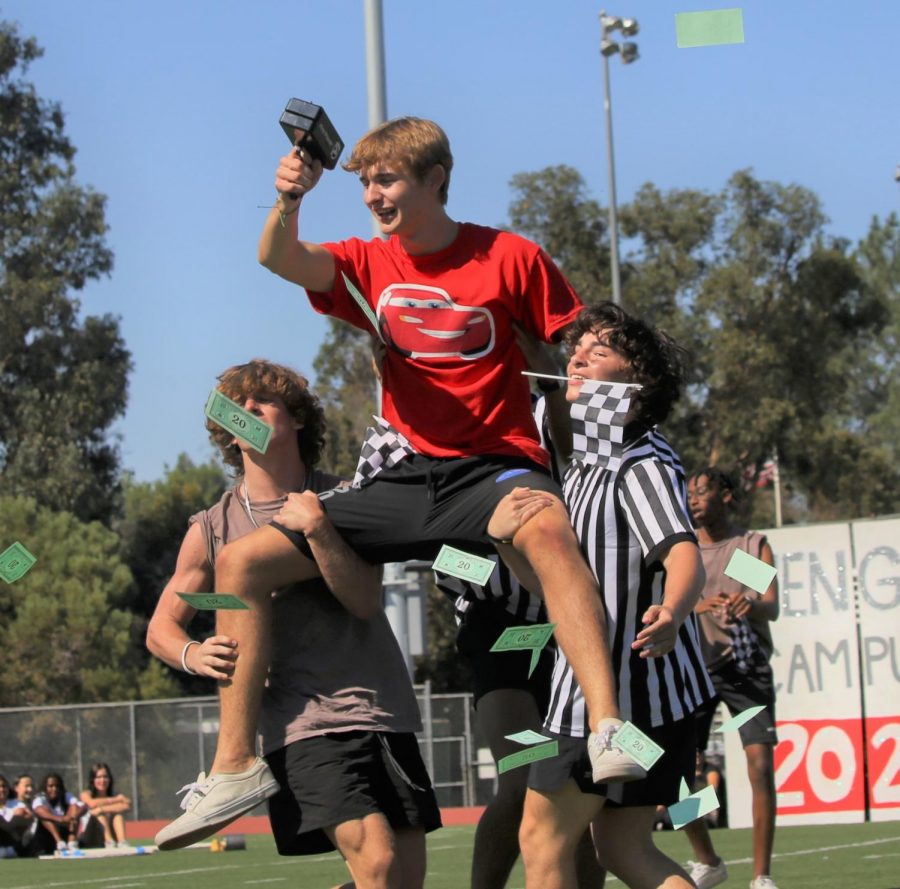 Seniors Brock Bobzien and Cody Chadwick hold up senior "Lightning McQueen," Bryant Detling.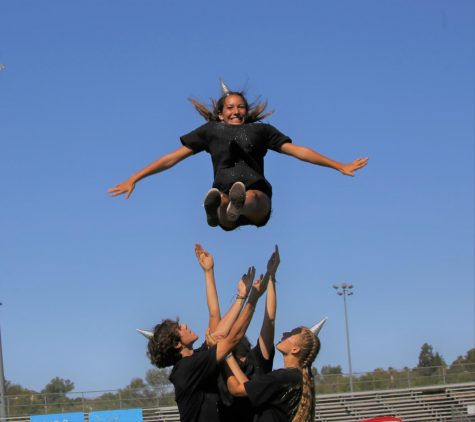 Sophomore airband jumps for joy with the second place title.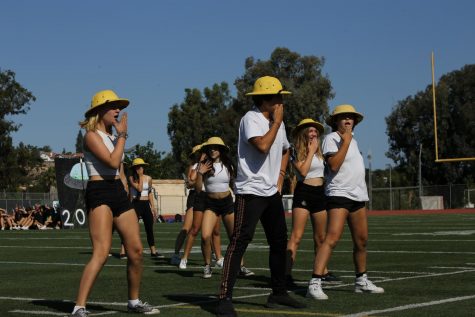 . Freshman airband gets hyped for their first airband.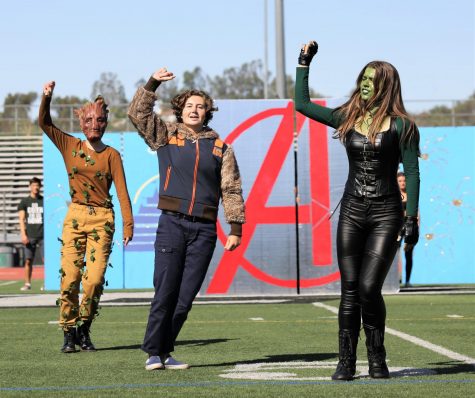 Junior airband flashes a smile for first place. (Photos: Iliad/Marin Colville)