Gen Z's version of Gilmore Girls streams on Netflix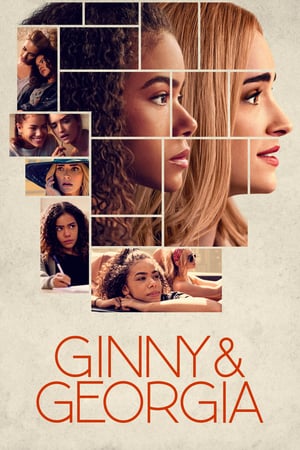 Ginny & Georgia is one of the latest and greatest Netflix original series to come out this year. The series follows the lives of Ginny, a fifteen-year-old girl, her mom Georgia, who is 30, and Austin the younger brother who is nine. Since Ginny and Georgia are so close in age, they act more like sisters instead of as mother and daughter.
          The series revolves around Georgia's troubled past and the series takes place in a small town called Wellsbury, Massachusetts. 
Prior to Miller's life in Wellsbury, they were always on the run and never stayed in the same place for too long.
In Wellsburg, life seems to brighten for the daughter, Ginny. She is able to make new friends and form a squad known as MANG (Max, Abby, Norah, Ginny).
I thought that the MANG friendship illustrated what a true friendship looks like because they didn't always get along with one another, but when bad things would happen they showed up for one another.
Ginny also seems to get into trouble when love triangles form. Ginny is faced with the difficult dilemma of pursuing her forbidden love (Marcus) or the sweet, kind guy with all the romantic gestures (Hunter). 
The series also uses flashbacks to tell the story of Georgia and how her past affects her future. I really like that they integrated flashbacks into the series because it was able to convey how the past was instrumental to the current events happening in the present.
Another major theme of Ginny and Georgia is politics. Once Georgia comes to Wellsbury, she befriends Mayor Paul Randolph in pursuit of gaining a job working for him in the Mayor's office. Due to her persistence and spunk, she is able to earn a job working for him. She spends her days coming with creative ideas to help his campaign for the upcoming election.
Georgia has a good heart and her perseverance and dedication put into providing for her family is evident. 
Georgia faces the dilemma of being in a love triangle herself with Joe, a sweet guy who runs and owns the organic restaurant in town and who also was the reason for her moving to Wellsbury due to a prior meeting when Georgia was 15-years-oldor Paul, the successful, kind, and town mayor. 
Paul is a good match for Georgia, but there is an undeniable connection between Joe and Georgia and maybe that was because they had known each other since they were fifteen or maybe it was because of their chemistry; but either way a relationship with Joe in Season 2 seems likely.
Other important themes that shown throughout the series include racial profiling, LGBTQ relationships, and how keeping secrets never ends well for anyone.
Integrating those themes into Ginny and Georgia just goes to show that growing up in the 2020's is a like no decade than before. We are now comfortable with having those uncomfortable conversations,  and  we are ready to showcase same sex relationships, and show the impact covering up secrets has on ourselves and those around us.  
The characters in Ginny and Georgia tackle these themes head on and are willing to speak up for what they believe in. 
An pivotal scene that takes place early in the series is when Ginny stands up to her racist AP English teacher when he conveys that the color of her skin determines her intellect. 
Her teacher insists that she couldn't have read the summer reading assignment The Crucible and he also implies that she wouldn't be ready for the Pop Quiz. Ginny tells him he is wrong and proves it by getting 100% on the quiz.
 I found this scene to be inspiring because Ginny was not afraid to stand up for herself even if there were consequences.
Season 1 ends with Mayor Paul Randolph being re-elected, rejoicing alongside Georgia with Ginny and Austin on the run escaping from Georgia, who wasn't the mother or person that they thought she was.
I personally thought that it was a bad move for Ginny and Austin to run away. Yes, their mom did do some bad things, but in the end she did it to support them and she would never do anything to hurt them. 
Ginny and Georgia was just renewed for Season two, so be ready for some more drama in the Miller Family on Netflix next year.
The love between mother and daughter melts your heart and this series comes with a great element of surprise since something unexpected can happen at any moment. I highly recommend this series to anyone who loves a good mother-daughter story with a dramatic twist.