New Disney Adventure Movie Review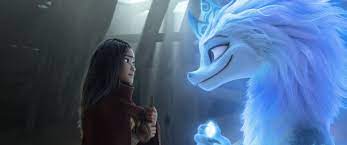 Raya and the Last Dragon is an adventure movie by Disney that features the first Southeast Asian characters. It follows a young girl's quest to recover the pieces of a magical jewel to save her home, Kumandra.
The movie was different from other original Disney movies. It had new ethnicities of characters and cute animal friends such as an armadillo and dragons.
According to the story long ago, humans and dragons lived together happily until monsters known as the Druun invaded the land and the Dragons sacrificed themselves for the humans. Five hundred years later and the Druun are back to destroy everything in their path. 
The movie starts out with Raya as a young girl watching her father give a speech with all of their enemies. She finds a girl her age from another part of the land and goes to show her the sacred jewel that is protecting the lands. 
This was a bad idea because the girl ends up betraying Raya and tries to steal the rock and it ends up breaking into pieces. This causes the floor to shake and things start crashing down, the drunn were back. Each land now has a piece of the jewel and Raya is determined to find it along with some new friends she makes along the way.
Because of what happened in the beginning of the story Raya is very careful about who she can trust. This causes some bad things to happen throughout the film because of her trust issues. The moral of the story is be careful of who you trust but also do not let it completely take over your life.
I truly enjoyed the movie and thought it was very different then the classic disney romance films. Instead this movie was all about friendship and adventure. There was no love interest and the movie focused on the importance of trust in relationships.
The movie came out March 5 on Disney plus for $30 and some movie theaters. The recently reopened Poway AMC is showing this adorable movie Or , if you rather stay away from the indoor theatres, Santee drive-in is playing it for the rest of the month; $10 per adult and $4 for children.