This Club is Thirsty to Help
The Thirst Project Club Starts Back Up Again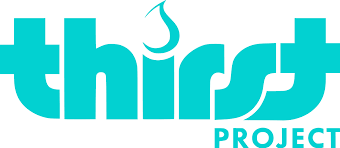 The Thirst Project club operated diligently for years as they worked towards their goal of educating peers about the water crisis. The seniors who ran the PHS project then graduated in 2019, leading to the club being dormant for a year. 
"I was super excited to restart the thirst project club after a speaker came to talk to my AP Environmental Science class," junior and co-president Kate Bylsma said. 
The Thirst Project is far bigger than Poway's club. It is a non-profit organization that has worked on 3,320 projects in thirteen different countries. They have served 499,427 people and raised over 10 million dollars. The work they do within schools raises attention, provides publicity, and gives opportunity. 
"Most people just sit back because they know that someone else will take care of the problems that our world faces today, but if everyone thought this way, nothing would get done. That is why Thirst Project has met so many milestones as they do good deeds for the world," junior and co-president Izzy Grieme said. 
Like many other clubs, the pandemic has forced the Thirst Project PHS to remain on social media. They have worked on outreach to their fellow teens through Instagram, posting for World Water Day, and about the future of their club.
"Our goal is to spread awareness about the water crisis and hopefully get people motivated to make a difference," junior and treasurer Myra Olivera said. 
This club is continuously dedicating itself to reach its goals at PHS for the second time. They can be found on Instagram @thirstproject_phs. 
For more information on the world's largest youth water organization, thirstproject.org has everything you need.