The Crew Speeds into Netflix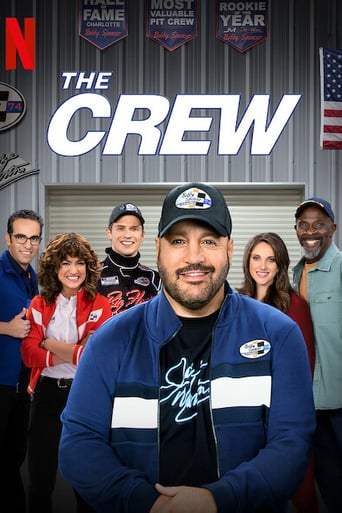 Kevin James finally hits Netflix with a bang. Netflix recently released a new sitcom, The Crew, starring Kevin James. It is about a Nascar crew who work together and get past certain situations in a funny manner. Kevin James as the main character Kevin Gibson is funny and someone you can get behind.
This show does not let up on fun and comedic situations. Many of the actors on the show have good timing and funny jokes. The characters, such as Kevin Gibson a Nascar leader who is funny played by Kevin James, and Beth Paige, a Nascar crew employee played by Sarah Stiles are very likable and have good story arcs. Describe one premise here??
When the show came out it went right to the Netflix Top 10. It is a good laugh and Kevin James is brilliant. He has experience with sitcoms as he stars in his own sitcom called Kevin Can't Wait. He understands the pacing and delivery of a good sitcom. He knows how to make the audience laugh. 
I would definitely recommend and will probably give it a rewatch. It is one of the best sitcoms I have watched this year.