Is Xmas a repressor?
I have not looked at school in weeks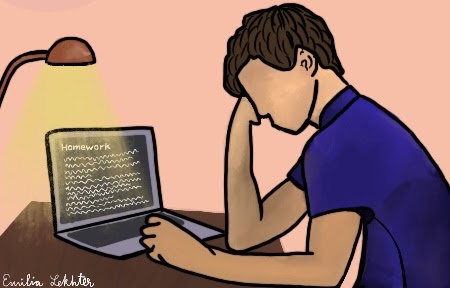 The time of the year that every student looks forward to, the two week long winter break we all know and love. There is nothing better than having 16 worry-free days jam-packed with time spent around friends. Unfortunately, the 2020 winter break was a bit different than usual; we were, for the most part, stuck inside our homes like we have been the past nine months.
This break was almost no different than any other "normal" day in 2020, the only thing that changed was the fact that we did not have to wake up for school. Other than that, it was still hard to meet with friends, there was still a struggle to figure out what to do, and every day seemed like deja vu. All the repetitive things that were done to get through one day just made the entire break blur itself into a few distinct moments. 
It started out as "yay its break!", then all the sudden Christmas/New Year, then bam back to squinting at our computers every weekday starting at 8 a.m. It almost felt like our break didn't happen this year. 
All the boredom and repetitiveness took my brain power away, so much so that it was even hard to remember how I was currently doing in my classes, or what work I had left to do. Christmas break is the definition of a "brain break," but this break was simply a setback in our academic courses. As much we all love break and are looking forward to our next one, having to relearn what we had mastered 16 days before is never going to stop being annoying.