New Board And Brew Coming To You Soon
Board and Brew being built in Poway Plaza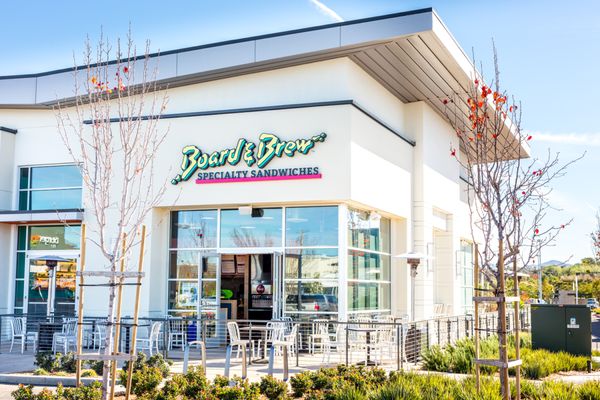 With the recent construction in the Poway Plaza, it has had a lot of people wondering what is going to be there. Well, recently it was confirmed that within the next few months there will be a new Board and Brew.
This has brought up a lot of excitement as well as many questions for those who are unfamiliar with the deli that already has locations in Scripps Ranch and Mira Mesa and the one in Del Mar that has been there over 40 years.
They provide a large variety of sandwiches and subs, some including my personal favorites, the Turkado with lettuce, turkey, tomato, and avocado, Italian Sub, and Turkey Delight. Any of their sandwiches mixed with their perfectly balanced sweet and sour sauce is delicious.
Board and Brew with an average of 4.5 stars on yelp, trip adviser, and other rating websites have great service and great food. With eight (and soon to be nine) locations in San Diego, you can be sure to find a location near you at all times, but it will be really convenient to have one in Poway.
I highly recommend it to anybody who likes sandwiches and great service.
Many Titans are excited about the new location." Almost every time I go to Del Mar I eat at Board and Brew, I can't wait for one to be so close to home," junior Jadon Vallese said, and he would also recommend the italian sub.
" I love Board and Brew, I'm really excited for it to open. They have the best sandwiches," junior and frequent customer Amelia Townshend said, she highly recommends the turkado as well.
With only positive things to say about Board and Brew, I cannot wait for it to open. If you haven't yet, go to one of their other locations and try it out. You won't regret it.