Justin Releases "Anyone" To Start Off The New Year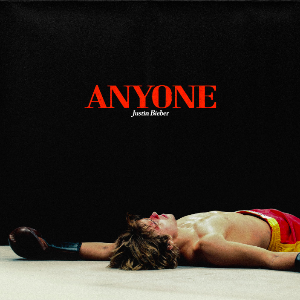 Justin Bieber started the year fresh with his new single "Anyone." Last year he released a song called "Yummy" which was arguably the cause for 2020 falling to pieces. Just kidding, but "Yummy" did receive backlash for being repetitive and downright bad making listeners wonder if "Anyone" would live up to everybody's standards or go down as another flop by Bieber.
He has been making music ever since he was thirteen years old, and he continues to make music that is quite influential. Some consider his old music better than his new music. Would you agree? Despite all the controversy, Bieber is pretty talented. He has received many awards for his music, one of which was the American Music Award for Artist of the Year in 2010 and 2012, he has also received countless awards?praise? for individual songs.
"Anyone" was released on Jan.y 1. The music video showcases Bieber as a boxer who is in love. Long story short, the boxer talks about how he wants his love who is anonymous to know that she is the only one for him and "If it's not [her] it's not anyone." But this isn't another typical Justin Bieber song.
As you may know the singer has had his share of ups and downs, and he is constantly trying to improve himself and his image slowly but surely. This song is a reflection of change. He is rebranding his image and it's working. This song is unique and pretty catchy.
My friends and I have been listening to Justin for ages and they had some thoughts on this song. "'Anyone' caught me off guard. I thought it was going to be like his other new stuff, but this is a change and I like it," senior Parker Amano said. 
"It's a mediocre song compared to his great song 'Baby' but it's a step in the right direction," Senior Johnathan Wilson said.
So is "Anyone" a flop? Reviews all over say the song is "alright," but that's not the point, Justin is starting to release better content and "Anyone" is the beginning. Personally, I believe that "Anyone" isn't bad at all. I would recommend you watch the music video along with it. In the end I would rate this song a 6 out of 10, Bieber had a solid performance and great instrumentals to aid the song. I know he can do better, but this song is a step in the right direction.