Bad Bunny End 2020 With 'EL ÚLTIMO TOUR DEL MUNDO'
Bad Bunny Releases His 4th Studio Album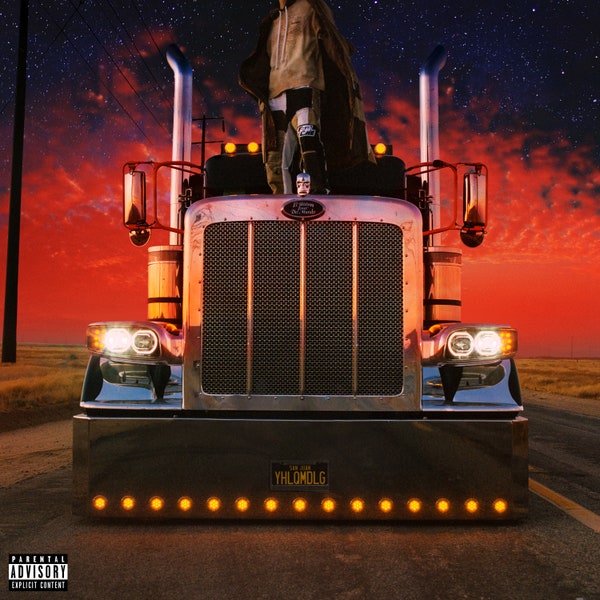 Bad Bunny has done it again! He has released his 4th studio album making this his 2nd album this year. 
Benito Martinez, known as Bad Bunny, is a Latino rapper from Puerto Rico. He has gotten pretty popular and been quite successful this year earning 8 Latin Grammy nominations and winning Best Reggaeton Performance.
In February 2020, Bad Bunny released his 3rd Studio album YHLQMDLG' a Latin trap/hip hop album, and his best album since besides his first two albums.
On Nov. 27 Bunny came out with a new album titled EL ÚLTIMO TOUR DEL MUNDO(The Last Tour of The World). This album was honestly art because the new sounds he used made it different from the others. 
In this record, Martinez collaborated with four people: ROSALÍA, Jhay Coretz, ABRA and El Trio Vegabajeño –all perfect additions to his album. These artists bring excitement since they are all big Latin artists with good music. 
The first track on the record is EL MUNDO ES MÍO, a song about his owning the world. It is a good song to start with because he talks about how he has a lot of fans and that he wants to be a legend and not just a one hit wonder. 
The second, and my personal favorite, is TE MUDASTE , a somewhat sad song about someone who moves away. I enjoyed the tone from this song and the lyrics were upsetting yet very appealing. 
Tracks 3-8 were honestly not the best, they just sounded very different since he added new tones and lyrics. I like how he keeps trying new things, but I feel as if these songs were just not him at all, they definitely were not bad songs, they just don't attract me. 
BOOKER T made me feel nostalgic because it really sounded like his older music. Personally this song did catch my attention, it was interesting to listen to his lyrics that sounded a lot like tracks from his 1st two albums.  
LA DROGA was different as well, not as different. but his lyrics sounded more like a Lil Peep song but in Spanish, and more of an emo rap song. I didn't dislike it, however; it fits Martinez.
DÁKITI was the first song he actually released as a single for this album, a collaboration with Jhay Cortez. I actually really liked this song because Cortez and Martinez have a good rhythm in their voices, and the way they blend together made this song catchy.
TRELLA is a love song and it's definitely on repeat. This sounds like a personal song, and I enjoy how he brings in his personal feelings into the track, it makes it feel meaningful.
SORRY PAPI, a collaboration with ABRA, has an upbeat tone which made me like it; however, again he tried to be different. Martinez took on a more 80's tone, and it was not my favorite, only because I don't personally like any 80's music. 
120 was also not my favorite, he tried to make it more alternative, and it did not catch my attention. 
ANTES QUE SE ACABE  (Before It Ends) was one of the best for sure. This track was upsetting, it made me sad because it revolved around his last tour and him retiring from his career leaving us with these sort of depressing songs.  
His last song is CANTARES DE NAVIDAD, a good way to end this album. He adds a song from the old musical trio, Trio Vegabajeño, a Christmas song that puts us in the spirit, and a great addition since I love the song. 
Overall, Bad Bunny will always be amazing and impress everyone with his vocals and his writing. This leaves me questioning whether he was serious about retiring or not, either way this album will definitely never be forgotten.