Remembering the "Woo"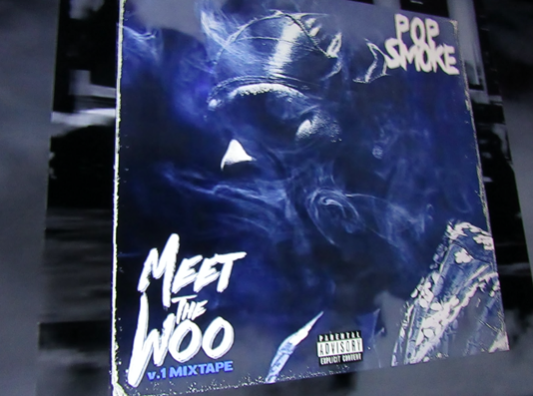 It is undeniable that "Meet the Woo" was the most popular album to come out from Pop Smoke. 
Both Pop Smoke's hit songs "Welcome to the Party", which goes into his wild side and describes his rise, and "Dior", that describes his desire to buy luxury and love interest, are among his greats, and it's for that reason that the album is at the top.
Though it has been nearly four months since Pop Smoke's posthumous album, "Shoot for the Stars, and Aim for the Moon" was released on July 3. It features legends from Lil Baby to Da Baby, and Swae Lee to 50 Cent. The album pays homage to the late rapper after his passing Feb. 19, 2020, and it cements his legacy as one of the greats.
To understand this album, we have to go back to when Pop Smoke was just starting to catch wind and rise in the drill music industry.
April 2019 saw the hit single, "Welcome to the Party" as the starting point for Smoke. When asked how long the song took to produce, he told which publication?, " I made "Welcome to the Party" in my crib. It took like 30 minutes."
Scoring No. 5 on Billboard's Bubbling Under Hot 100 chart, it would gain widespread popularity and attention, with Smoke going on to make two more official remixes with Nicki Manaj and Skepta.
With his second song, "Dior" released in September 2019, it became his highest rated song, at No. 30 on the Billboard Hot 100. After his passing, Smoke never got to see the full potential of his work.
The late rapper is recognized for using his distinct UK drill style beat, along with a deep, serious, heavy,  but vibing tone. It would be a hit or miss for listeners that heard his beats.