Trippie Redd's Pegasus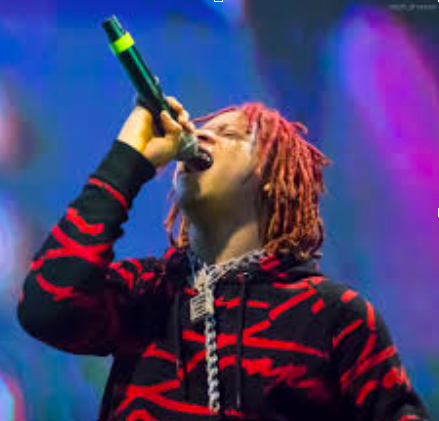 Michael Lamar White IV, better known as Trippie Redd, released his long awaited album Pegasus on Oct. 30. This included features from artists such as Myiah Lynnae, Chris Brown, Rich the Kid, Young Thug, Future, Quavo, Lil Wayne, and many more notable artists. With a tracklist featuring these popular artists, it is bound to be amazing, but there are a lot of mixed reviews from Trippie's fans. With 26 songs, some of these are a hit and a miss.
Trippie Redd's first preview of this album was his song titled "Excitement." This song ended up blowing up all over social media and apps such as TikTok, leading it to reach the top 100 in the USA, peaking  at #11.Redd has gotten recent criticism because of his new "sound" and wish to make a change. This album he returned to his old emo rap style and expanded on his early sound.The album is a love album, which starts and ends with Myiah Lynnea, an R&B upcoming artist.
 A fan favorite on this album is "Love Scars 4." This song always makes an appearance on his albums and is mostly appreciated by his followers. Other songs that fans seem to enjoy are "Spaceships," "I Got You," "Hell Rain," and "Sun God." I liked this album front to back even though at times some of the songs did not sound as good as the others. My favorite song is "Let it out," featuring Myiah Lynae. I enjoy this song because Redd is trying to give the message that it's okay to cry and let it out, and to let you know that you have to do everything possible to make yourself happy.
Although Redd received a ton of love, many fans did not enjoy the album and expected more from him. But he put all his time, effort, and love during quarantine to make this album the best he could, and most fans have seen this and appreciated him over Twitter. 
Even after he received criticism, Redd made it known all over that he wasn't finished. He's talked about an album that is in the process which is focusing on his own unique style of rock. This will be a deluxe version of Pegasus and has his real fans at the edge of their seat.