Up and Coming Giveon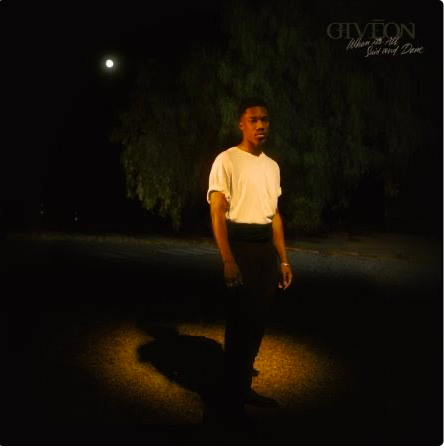 Giveon Dezmann Evans, better known as Giveon, released an EP called When It's All Said And Done, which was made using his unique style and approach to R&B. His new EP, which has a total of four songs, mainly focuses on the pain of heartbreak and the stages of breakup. Giveon uses his raw talent and vocals to capture the audience and steal the show whenever he performs.
 When listening from the beginning to the end, you can feel Giveon's raw emotion while he tries to transform his pain into relatable lyrics, showing the ups and downs of relationships that end in misery. 
The album starts off with a short song titled "When It's All Said And Done," explaining the frustration and denial of a breakup. Giveon captured the realistic emotions of bitterness and toxicity that a person has when something comes to an end. 
He follows up with the song "Still Your Best,"  which describes the first stage of emotions coming out of a breakup,  including trying to pretend and act like you don't care as a coping mechanism.With lyrics like "This the one you talking 'bout that's supposed to take my place down, is this for real?It's almost disrespectful," really shows that arrogant side while trying to keep your spirits lifted after a breakup. But as the project goes on, the facade fades away and the true emotions come out.
  "Last time," A song all about putting the mask away and showing your true emotions about your desires. The lyrics are very intimate and show how at the end of the day, when no one is around, you will cave in and the facade of not loving that person will go away. Lyrics like this, "Just this last time,Don't make me regret it," puts in the perspective of knowing something can end in regret but needing a last time to move on.
Finally, "Stuck on You," symbolizes the final stage of breakup. The lyrics show the acceptance of the relationship ending, but deep down you still have that love in your heart. These songs compiled together form the perfect playlist after a harsh breakup.
After a couple months of waiting this EP dropped Oct. 1st recently after Giveon's 1st album TAKE TIME.  Giveon clearly took the same approach on this EP, as he did on his 1st album, which allowed him to demonstrate his vocal skills. This EP is a defining moment in his career,as he is being noticed and people are starting to recognize his talent. Overall, Giveon only has space to grow, and he is definitely someone to keep your eye on if you enjoy the new age of R&B.