Fans disappointed in Netflix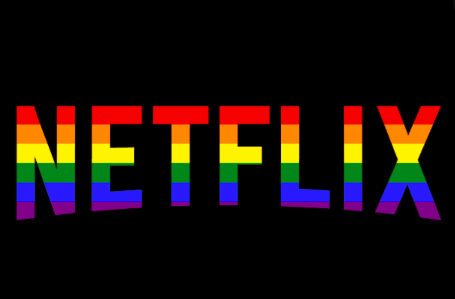 The beloved streaming network, Netflix, has become a companion to many people around the world. Most viewers can find something interesting to watch, as they have everything from crime shows and cartoons to Disney movies and documentaries. Despite this, unfortunately not everyone has equal representation on the streaming service. And in, the past few months, fans have been disappointed to hear that Netflix has cancelled multiple shows with LGBTQ+ representation. 
A prime example of this is the August cancellation of The Society, which is about a group of teenagers that must learn to run their town. The series was supposed to resume filming Sep. 20, 2020 after getting the okay to continue with Season 2. The inclusive show starred queer couple Sam Eliot (played by Sean Berdy) and Gareth (Grizz) Visser (played by Jack Mulhern). I personally really enjoyed binging this show, it was humorous which made it interesting, but also obtained a mysterious aspect. 
On the same day Netflix declared the cancellation of The Society, they also announced the ending of I Am Not Okay With This, also only after 1 season. The show was most notable for featuring Sydeny Novak (played by Sophia Lillis), a teenager in high school with superpowers who falls in love with her female best friend Dina (played by Sofia Bryant).  
"I actually really like the plot of I Am Not Okay With This," said sophomore Raye Weatherford, "I think they should've made at least another season" 
Sophomore Emma Kravic was also unhappy with Netflix's actions. "The season ends with Sydney struggling to accept both her sexuality and her supernatural powers, and it would help so many struggling teens come to terms with loving themselves" sophomore Emma Kravic said. 
These shows were supposedly cancelled due to "COVID related circumstances,", but it immediately backfired on them. Members and allies of the LGBTQ+ community quickly invalidated their reasoning; especially because it isn't the first time Netflix has done something like this. In June of 2018, Netflix also cancelled Sense8, a show featuring a lesbian, a transgender lesbian, a gay couple, and a pansexual woman.
Representation is vital for teaching people to love and accept who they are. But sometimes, modern entertainment misrepresents the LGBTQ+ community, or uses cliched stereotypes. "For example, the gay best friend is always saying "slay queen" or "you go girl" which is usually inaccurate" sophomore Bryce Chen said. 
Netflix fans are hoping to see changes in the portrayal of LGBTQ+ characters and LGBTQ+ media overall.