All American Addresses Racism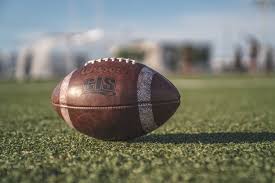 From conveying real issues to surprising their audience with dramatic storylines and twists around every corner, the Netflix original series All American has been captivating students and contributing to high screen times throughout quarantine. 
The show, inspired by the true story of NFL Superbowl Champion Spencer Paysinger, follows the life of fictional Spencer James. James receives an opportunity to pursue high school football in Beverly Hills and struggles to find his place in a school much wealthier than the one he left, while still protecting and supporting his community at home.
"It was different from the other shows I've watched in the sense that the black community was very represented in a way that I haven't seen in many other tv shows. It was realistic about racism in our world," freshman Logan Alsop said.
In addition to the show touching on social justice issues and socioeconomic inequalities, it also breaks down barriers.
"It showed that even "perfect" looking families have their problems," senior Carina Johnson said.
While the show obtains many fans for its attractive cast, never-ending relationship drama, and powerful message; the show is in no way perfect.
"I didn't like how none of the teenages had a realistic teenage life. For example, always going to parties and their parents were never around," freshmen Cali Sigler said.
Overall, All American has done an exceptional job of recognizing the black community and socioeconomic struggles. The show beautifully portrays family dynamics and displays the truth behind many family and racial stereotypes. The show is perfect for anyone who enjoys relationship drama, intense football games, and unexpected shocks that leave viewers restlessly anticipating what might come next.