Netflix Recommendations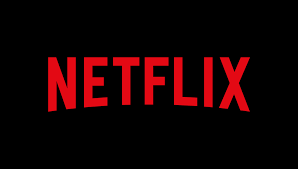 While trapped inside during quarantine, Netflix has played a huge part in curing the everyday boredom that we face. Although you could browse all day and find endless sources of entertainment, sometimes all that is needed is a list of recommendations to get started on a week's worth of binging.
The first recommendation, which I'm sure everyone's already heard of, if not already indulged in is Tiger King. This documentary series stars the self- proclaimed tiger king Joe Exotic, and follows the drama and competition he faces between the top threetiger zoos in the country. The abnormality of the situations in the show makes it feel like a comedy of sorts, leaving people with theory upon theory of what actually happened between the zoos.
The next must-see is The Perks of Being a Wallflower. This screenplay adaptation of the novel by Stephen Chbosky pictures the coming-of-age story of a boy named Charlie and the struggles he faces as a freshman in highschool. It addresses issues many highschool students can relate to, such as mental illness, drugs, parties, family and relationships. This movie is emotion-packed, and will take people into the credits feeling like a different person.
Another personal favorite is Ferris Bueller's Day Of, the iconic story of a high school student faking sick to get one amazing day off of school. He is able to finesse his way through every situation that arises, including outrunning his obsessive principal. Ferris goes on a grand adventure in the city with his best friend and girlfriend by his side; while in the subplot, his sister begins to act on her fueled rage of her brother's getting away with everything. This is a great light-hearted film, perfect for any quarantined day.