POWAY UNITES IN TRAGEDY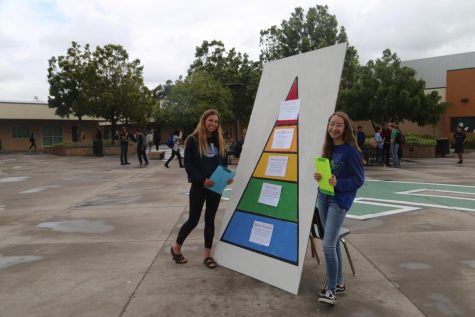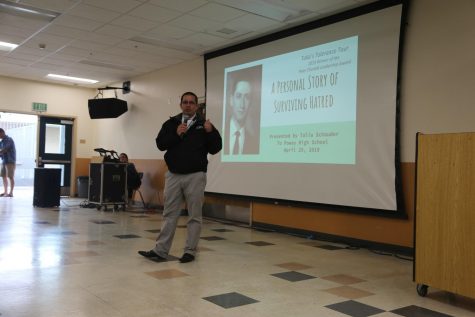 No words can truly capture the devastation caused by what took place this last weekend. On Saturday, April 27, around 11:30 a.m., a young man opened fire on the Chabad of Poway, killing one and injuring three more. Luckily, an off-duty border patrol agent and ex-military member were on the scene, armed, and able to scare off the assailant, who turned himself in to the police shortly thereafter.
For many, the first reactions were shock, fear, and worry.
"I was scared and worried because of how many people I knew there and the effect it could have on my life," a Poway student who regularly attends Chabad of Poway, and whose father was present at the time of the event, said.
"[The day] was kind of like a blur. I kind of just went off of 'What can I do?'" junior Talia Schauder said. "It was kind of an out of body experience in a way."
The school was quick to respond to the tragedy. Poway High opened its gym for a while on Saturday afternoon to act as a reunion point. It also hosted an interfaith vigil on Monday night.
"Basically our goal as a school was to support the Anti-Defamation League (ADL) in hosting the [vigil]," Assistant Principal Brianne Froumis said.
The vigil was organized by the ADL and Poway provided factors like the stage, sound system, and parking— and included several speakers from religious organizations, the district, and the city of Poway.
Along with this week being Holocaust Remembrance Week, ASB had already organized a No Place for Hate week that started on Monday and had new meaning after this weekend. The week featured lunchtime events around the theme, "See Me," encouraging students to look past their differences such as Talia Schauder's Tolerance Tour on Monday, a polaroid activity on Tuesday, and displays about the Pyramid of Hate in the quads and lunchroom every day.
"I would like to see people educate themselves on why this happened and stop blaming others," sophomore Mois Cohen said.
While No Place for Hate week is wrapping up, Poway High will be sending a team to the No Place for Hate walk at Liberty Station on May 19. Students can register to participate online.
"I would love to see a strong showing in our march [and for students to] reflect upon the way that we communicate with each other to eliminate all hateful language," Principal Richard Nash said.
Leave a Comment