POWAY SETTLES THE DEVILS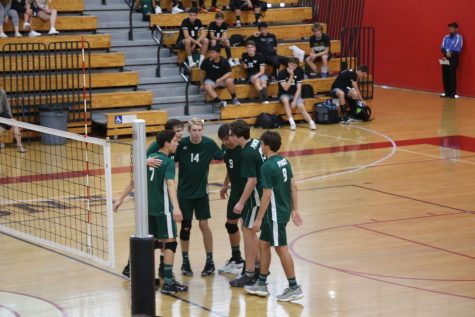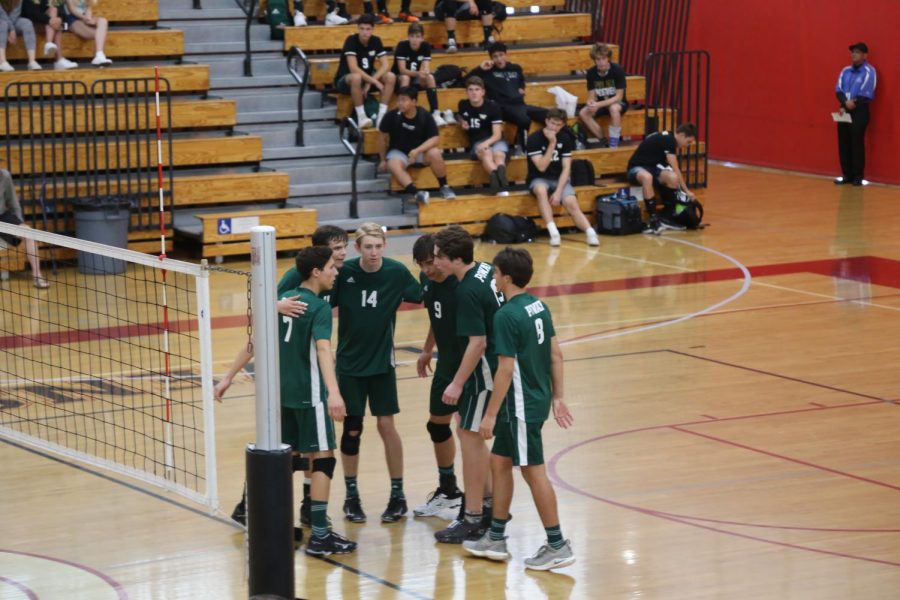 With a current season record of 11-11-2, varsity boys volleyball came in strong against Mount Carmel High School April 3. Their previous 2-3 loss against the mighty Sundevils only pushed them to work harder to steal the home game win. The boys ended up playing all five sets, and won best three out of five with the final set score of 15-11.
Poway didn't hesitate to put it all out on the floor. Number eight, Jeff Lubisich made several jaw dropping digs that had the crowd and the whole team roaring with excitement.
The outcome was no surprise due to the consistent offense and defense put forth by the boys. "Tanner Swindall is definitely the biggest blocker, it was a struggle for our opponents to hit around him," Coach Jackson said. Coach Jackson was right, with several stuff blocks and as their most efficient hitter, Tanner always put the ball down demonstrating he is a player to be reckoned with.
Sophomore and coach's son Hayden Jackson proved useful in the intense match, rolling and diving across the gym, making certain the ball never touched the floor without worthy effort. "Defense is one of the most important aspects of the game," said Jackson, "Without defense the game is lost, which is something I think our team does well." Apparently he is not wrong, seeing their team qualified for the Hawaii Boys Volleyball Invitational. It was light work, the team returned bronzed from the sun along with a win against Redondo, which was the top seeded team in the tournament. "We all really bonded over that trip, and I think the experiences we have had together will be key to our growth as a team," said Chris Sanchez.
It is easy to see the comradery amongst the players on and off the court, they aren't just teammates. For Lucas and Logan Sheppard this is meant literally, the two may make you do a double take seeing that they are identical twins and both never see the bench. Logan, the team's only setter, and Lucas an outside hitter, dominate the court together.
Overall, Poway showed who is boss and it will surely be fun to watch how the rest of their season plays out.