Film and Television Teacher Robert Kaechele's Hidden Career as a DJ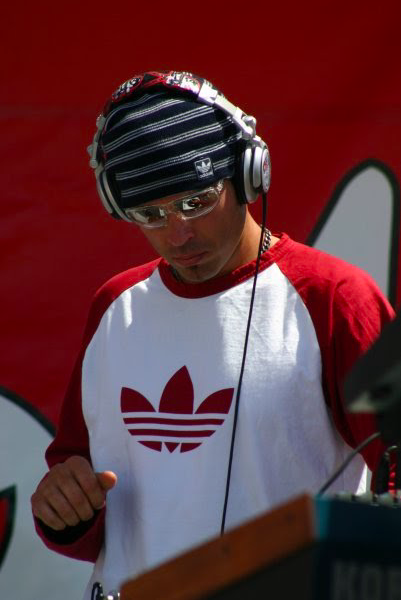 Looking out at a crowd of thousands of people before his teaching days, Robert Kaechele had a career spinning tables. Kaechele, who went by the stage name of DJ K has been DJing for about over 20 years
"I got started in high school because I was always an active record collector and our school's cheerleaders asked if I could put together a mixtape for them,"he explained. To mix tracks, "I learned from doing chop cuts for putting together a montage for the cheerleading squad at my high school. Once I got into it, I learned more from DJ Jonny Johnson and DJ Kool-T at the Distillery East nightclub, who helped me understand more about how to mix records and make mixtapes. This led to me getting the right equipment to DJ at fraternity parties when I was in college at San Diego State," Kaechele said.
Some of Kaechele's inspirations in the world of DJing include Rabbit in the Moon and Armond Van Helden. Kaechele started mixing at a nightclub at sixteen years old. "When I went to college, I began mobile DJing at fraternity parties in college at San Diego State. Working as a part time DJ helped me make money to get through college and buy better equipment,"he said. After college, Kaechele started remixing more tracks in the early 2000's which got him booked in bigger events around such as Homelands in 2004, Coachella in 2005, and most recently Kaaboo in 2017. 
Kaechele has collaborated with artists such as Tiesto, Paul Oakenfold, Kascade, and DJ Z-Trip. "I believe we promote different artists' music . When asked about copyright and open domain in the world of DJing, Kaechele said, "I have made a lot of mash-ups with the vocals of one artist and the background and instrumental music of another artist, which creates a totally different sound for the artists — that's pretty cool," Kaechele said. Although semi-retired from DJing, Kaechele is passionate about teaching his sound and engineering class which is not available anywhere else in North County high schools. 
The class is offered in Trimester two and three. In the spring, Kaechele teaches students with his own expertise on how to mix and make mash ups for their own personal use. If you are interested in listening to Kaechele's DJ K mixes you can visit https://soundcloud.com/djkproductions-1.